Our blogs
Post Pregnancy Diet: What Should I Eat After Giving Birth?
by Taste For LifeZi JIn Tang 紫金堂澳洲 on Mar 02, 2023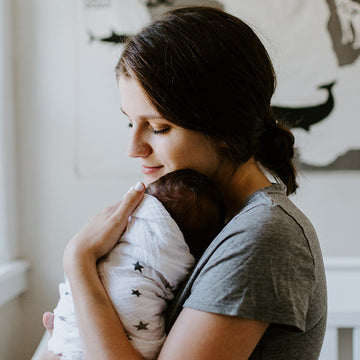 Does a special post pregnancy diet help you to recover quickly after giving birth and increase breast milk supply? Well yes! And there is much evidence to prove this. In Asian countries, women have been following a post pregnancy or postpartum diet for centuries to help them feel better physically and mentally. This diet regime follows a Three-stages Recovery Plan using Chinese herbs and special foods.
Stage 1 – restoring a mother's iron and folic acid after any blood loss during birth and building

metabolism

.
Stage 2 – internal

restoration

(pregnancy can displace certain bones and joints so this stage of nutrition is based on food rich in calcium and collagen).
Stage 3 –

nourishment

to allow for optimal recovery and breastfeeding with food rich in Vitamin E and B and protein to boost immunity and restore energy.


Although using Chinese herbs and foods based on Traditional Chinese Medicine (TCM) is specific to an Asian postpartum diet, they are full of nutrients that would show benefits for new mums based on western science and thinking too.

Nicole Chien, a Taiwanese-born nutritionist is on a mission to bring this thinking and the food and herbs to Australia. When she moved here, she discovered that while much attention was given to newborns, mums were not offered the same level of support. It was a cultural shock and the catalyst to bring postpartum recovery to mums here through diet and support to new mothers. She did this by launching Taste for Life here in Australia. "Taste for Life is a well-known and hugely respected brand in Taiwan and the practice of a post pregnancy diet and care is well established there so I used their products after having both my babies. I was aware of what it could do in terms of nutrition and recovery for mothers, especially given my background as a dietitian so I knew what was missing for so many mums here," said Nicole.
The Taste for Life post pregnancy diet program runs for 30 days and new mums have the choice of having convenient ready-made meals delivered to their home (available in Sydney) , or buying DIY Meal Packages (available Australia wide) comprising various highly nutritional concentrated soup bases to which they can drink directly or add food according to their personal tastes and traditions and a selection of teas and glutinous rice water also designed to help postpartum recovery. There is also a lactation soup and specially designed teas specifically for breastfeeding.
The soups and drinks are made using low fat cooking methods as well as ultra high-pressure processing and cold press extraction – and there is no artificial flavouring or colouring – all herbs pass 311 SGS food safety standards so are safe for mum and breastfeeding baby. Ultra high-pressure processing and cold-press extraction enables the nutrients from the food and herbs to be extracted at the smallest molecular level, making it easier to digest and absorb by the body and leading to quicker and better recovery than any home-made Chinese herbs soups.
Taste for Life has been an immediate hit with expatriate Asian mums all clamouring for her products. What has delighted Nicole too is that Australian-born Asian mums have also proved to be fans, some tapping into long-forgotten family practices around a post pregnancy diet and using it as a bridge to reconnect with their Asian-born mothers and grandmothers and some merely keen on receiving the important support and nutritional aspects Taste for Life food makes for a quick recovery. As Nicole says, "Our food incorporates Traditional Chinese Medicine or medicinal thinking with western hard-science nutrition and this is something that Australians of Asian backgrounds are discovering. "The meals are delicious thanks to the modern lighter tastes we have created and our special methods of production. This, along with our support and the convenience and time-saving aspects of our meals means no new mum should be weary of it and why Taste for Life works.
"But the story doesn't end here, says Nicole. "More and more new mums of ALL backgrounds are realising they are not getting the support they need post pregnancy to help build physical and mental recovery as well as to increase milk supply and are looking to Taste for Life for real solutions and I couldn't be happier.
"One thing we also offer is consultations and advice from experts around the meals and teas and drinks, so no mother feels alone in her post pregnancy and breastfeeding journey. She is guided, advised and nurtured in all the best ways possible. There are many studies that show a post pregnancy diet with Chinese herbs and specific nutritional foods along with support not only delivers better recovery outcomes but better mental health outcomes as well. Confidence is built, depression linked to imbalances post birth is also ameliorated and physically mums have more energy and enjoy a quicker recovery process. Babies of course also benefit from their mother's enriched and increased milk supply."
For more information around post pregnancy diet : Post Partum Tips