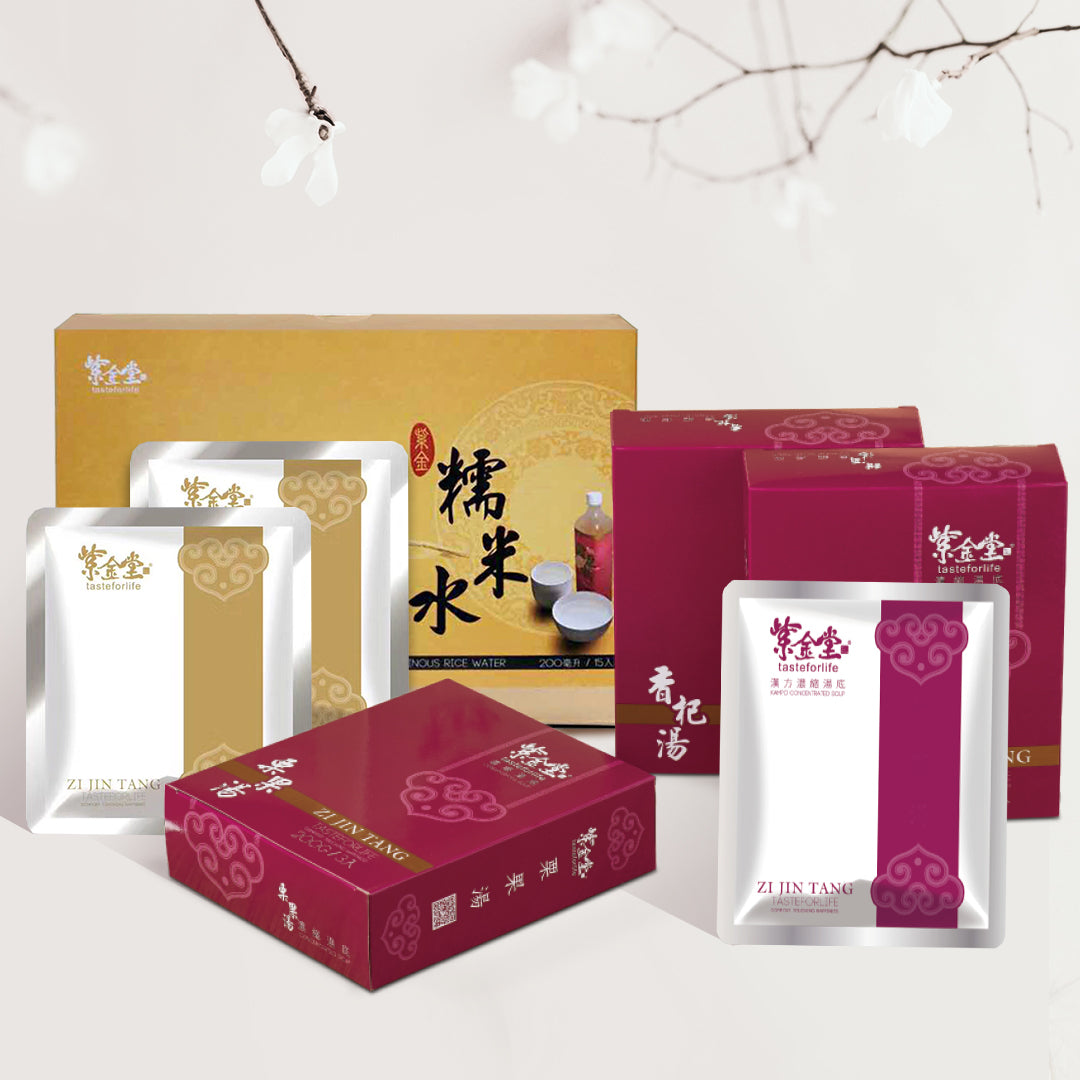 30 Days DIY Confinement Meal (BASIC Package)
Regular price
$1,499.00 AUD
Sale price
$1,499.00 AUD
Regular price
Tax included.
Postnatal Healing and Recovery
Balanced Nutrition is very important to all new mother after childbirth. The Comprehensive Postpartum Regimen Diet is to help mother accelerating recovery.

Exclusively designed and prepared various formulated herbal soup-bases
Easy and fast cooking, providing postpartum moms with a balanced nutrition
Helping body strengthening, repairing the postnatal body
Replenishing the energy, blood and fluid level in the body
This package contains:
(1) Concentrated herbal soups 90 packets – 200g per packet
(2) Zi Jin Glutinous Rice Water 90 packets – 200ml per packet

🚚 Shipping Notifications:
Shipping Fee is based on the postcode and the weight.
Due to the weight of DIY Confinment Packages is around 40-80kg, for the area in WA, NT, TAS, QLD and other areas where is outside of NSW might incur higher delivery fee.
Please contact customer service to confirm the delivery charge for you.